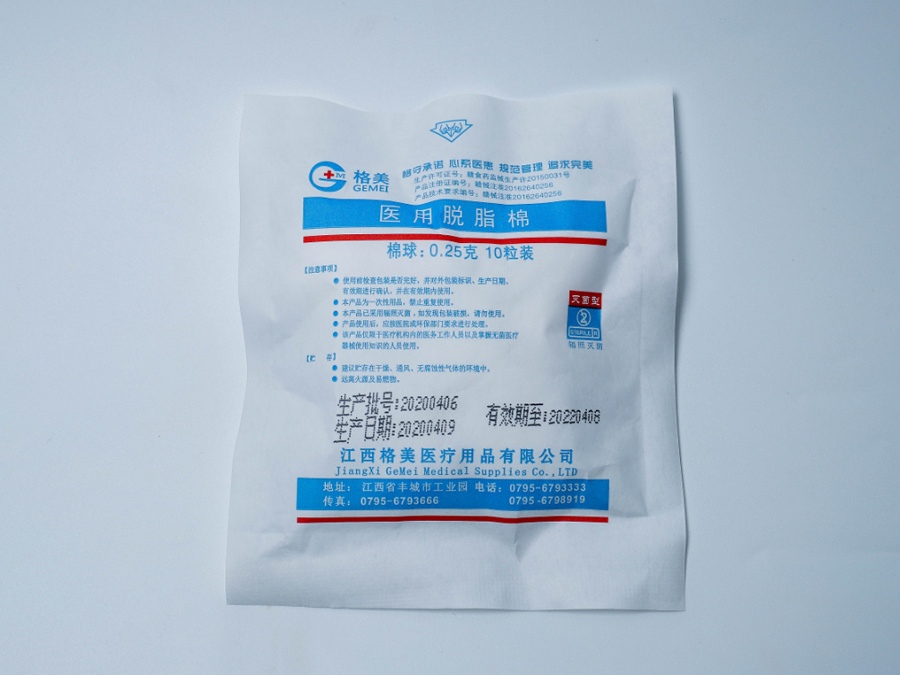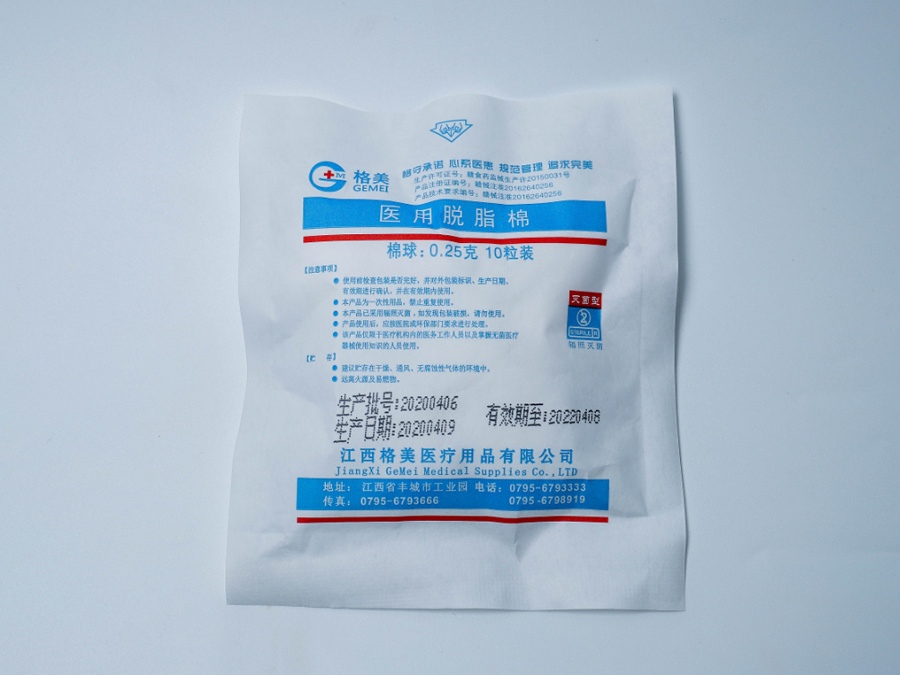 Medical absorbent cotton
---
Material: This product is made of absorbent cotton conforming to YY 0330-2002 standard [Model] Cotton ball, cotton roll, cotton lump; [Specification] Weight: (0.1~5000) g. Packaging method: 10 capsules/bag 1600 bags/box, 20 capsules/bag 800 bags/box, or customized according to customer needs. Supply status: sterile, non-sterile
medical
cotton
used
to
bag
capsules
is
bags
box
product
---
Medical absorbent cotton
Registration Certificate No.: GXZZ No.20162640256
Material: This product is made of absorbent cotton conforming to YY 0330-2002 standard
[Model] Cotton ball, cotton roll, cotton lump;
[Specification] Weight: (0.1~5000) g.
Packaging method: 10 capsules/bag 1600 bags/box, 20 capsules/bag 800 bags/box, or customized according to customer needs.
Supply status: sterile, non-sterile
Product use: used to clean skin or wounds; Absorb the body exudates during the operation; It is used with commonly used drugs for wound care.
Follow us
Mobile browsing
Copyright © Jiangxi Gemei Medical Supplies Co., Ltd.  www.300.cn